the meeting in the shrieking shack, the colliding and the fusing of the past, the present, and the future.
there was a black motorcycle once, the Black motorcycle. and they went so very far in the dark. but nothing stays the same; the shadows moved along and on. And now it's going to change.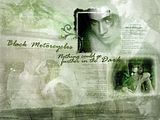 screencaps:

beizy
images used with the artist's permission:
the theban band
(and can i just say how much i love
the theban band
's art? so. very. much.)
textures:
obsessions of the moment

words: remy zero - black motorcycles

( lets go for a ride! )

obviously, if someone asked me to send them the song i wouldn't do it. because it's ILLEGALLLLL!!! i wouldn't. ever. no.